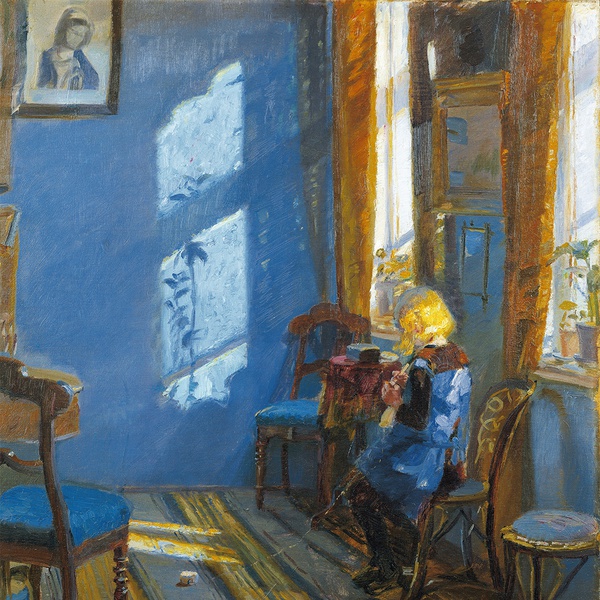 Erik Brøndum (1820-1890) had just received the privileges of running an inn with his wife Ane Hedvig Brøndum (1826-1916) when the poet and fairy taler writer Hans Christian Andersen came to Skagen and lived at Brøndum's. Hans Christian Andersen arrived on August 17th, 1859 in the afternoon and had invited the bailiff Hoffmeyer to a dinner. Ane Hedvig Brøndum wanted to do her best for the poet so she sent the maid to Grenen to fetch fresh soles and it lasted quite some time before she returned. Hans Christian Andersen who was tired and hungry was very impatient and annoyed. At the same time he disapproved that Erik Brøndum who was in the room with them all the time smoking tobacco and interfering in the conversation. Mr. Hoffmeyer left without the dinner but Hans Christian Andersen eventually had his boiled sole at 11 p.m. - with choux pastry (profiteroles) for dessert.

But Ane Hedvig Brøndum was very sorry about his dissatisfaction and being pregnant she did not feel well and had to go to bed. During the night she delivered the daughter Anna (somewhat early).
Ane Hedvig Brøndum was sure it was an omen that Anna Kirstine Brøndum would be somebody very special because she was born during the visit of Hans Christian Andersen.

Author:
Niels Jørgen Langkilde Illustration:
-- Fonte:
--