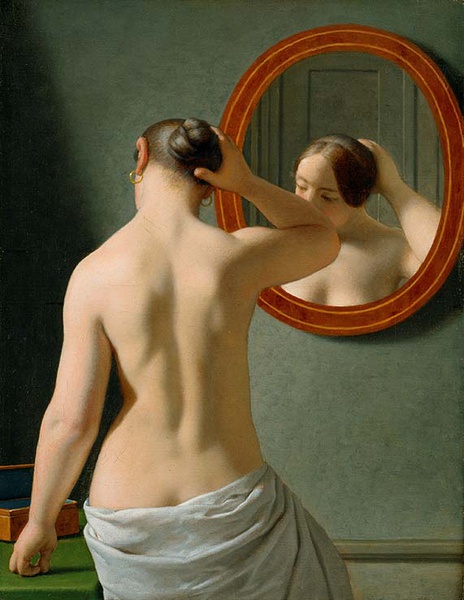 Until 8 December 2019 at SMK/Statens Museum for Kunst in Copenhagen/National Gallery of Denmark - after this in Paris.
From war, fire and national bankruptcy one of the most beloved periods in Danish art arose. With this falls a big exhibition which shows us the history of how one of the most creative periods in Danish arts and culture could come about. And how the artists of the golden age created the images of Denmark and the Danish landscape that we have known and cultivated ever since.
Experience works by Christen Købke, C.W. Eckersberg, Elisabeth Jerichau-Baumann and many others opened the largest exhibition about the golden age in Denmark ever. 200 painting and drawings can be seen. Those are the years from 1807-64, most of it during Hans Christian Andersen life, 1805-75.
Many of the painters are known from H. C. Andersen's works. Some are illustrators, others he writes about in his book, his letters and his diaries.
The exhibition is produced in collaboration with National museum Stockholm and Petit Palais in Paris.
Author:
Niels Jørgen Langkilde Illustration:
-- Fonte:
--